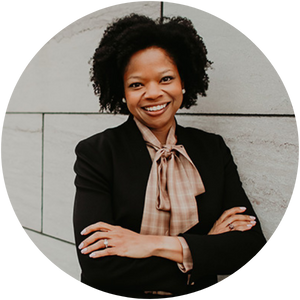 New Year, New Vice President
Happy New Year! These three words had an especially nice ring to them as my family and I transitioned to 2022 and the Winston-Salem community. My name is Dr. Shea Kidd Brown, and I am your new vice president for campus life. Previously, I served as associate vice chancellor for student life and dean of students at the University of Tennessee, Knoxville. Since the announcement of my appointment as vice president at Wake Forest, I traded in my orange for old gold. I am thrilled to be a part of this community and look forward to meeting you. 
Communication and Connection 
While masks continue to be a fixture in our wardrobe, I eagerly anticipate getting to know you and welcome the days ahead where we can gather in familiar ways. For now, we must continue to be diligent in doing our part to minimize the spread of this relentless pandemic. I also invite you to connect with me on social media and when you see me in person. 
As I transition to this role, I hope to communicate with you regularly in both formal and informal forums. This will include notes in formats such as this, videos, social media, and engagement at events. President Wente and I are excited to begin hosting monthly roundtable discussions that will help us better understand your experiences on campus. Lastly, I want to be a visible leader, so please invite me to your meetings and events! If my calendar allows, I will make myself available. 
Compassionate Care
Within the best set of circumstances, college is both challenging and rewarding, but the pandemic has made it disproportionately one-sided. Know that this is on my mind. The heaviness of topics including mental health, sexual misconduct, the racial reckoning all within a context that has required us to engage more on screen and less in person has added weight to the already existing concerns. The challenges are palpable, and we must collectively commit to hold space for these important topics. Several years ago, I adopted a philosophy that we are all teachers and all learners. As we consider the strengths and opportunities that exist at Wake Forest, I look forward to learning about your experiences on campus and the ways we can partner in creating positive change.
An Answer to a Popular Question
A popular question over the past 10 days has been, "What do you want to be called?" My preference for students is Dr. Shea or as was quickly suggested upon my arrival, VPKB. The hope is that whatever you call me, you will experience an accessible leader who is deeply invested in your campus experience. I value relationships, your wellbeing, and playing a role in helping you feel your significance on campus and in the world. 
I am excited about my first spring semester with you, and more importantly, meeting you. Our motto, Pro Humanitate, continues to be a fundamental aspiration that grounds each of us. It is in that spirit that I will work to serve you and all who call Wake Forest home. 
With gratitude,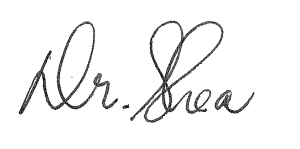 Shea Kidd Brown, Ph.D.
Vice President for Campus Life
IG: @sheakiddbrown
Twitter: @heydrshea
Recent Posts
March 2, 2022

January 26, 2022

January 13, 2022