In his role as Assistant Vice President for Health & Wellbeing, Dr. James Raper leads the strategic vision and implementation of the university's efforts related to campus health & wellbeing, and supervises the Health & Wellbeing Team which includes: Campus Recreation, Center for Learning, Access, and Student Success, Office of the Chaplain, Student Health Service, University Counseling Center, Office of Wellbeing, and Office of Wellbeing Assessment.
Dr. Raper joined the Wake Forest University community in 2002 as a clinician in the University Counseling Center (UCC).  Since that time he has served in a variety of leadership roles in the UCC, including as Director from 2014-2019 where he provided strategic implementation of mental health promotion and outreach, counseling to students, clinical supervision, and crisis response. As the Chief Mental Health Officer for the University, Dr. Raper provided counsel to the Wake Forest University administration, faculty, and staff around mental health and related strategic planning.  Dr. Raper also led the development of the WFU CARE/Threat Assessment Team in 2009, was a co-chair from 2009-2014, and continues to serve as a member of the Team.
Dr. Raper is a Licensed Clinical Mental Health Counselor Supervisor in North Carolina, and holds a doctorate in Counseling and Clinical Supervision from Syracuse University. He focused a portion of his doctoral coursework on crisis management in higher education, and completed a research dissertation entitled: The Relationship Between Educational, Clinical, And Personal Exposure To Suicide, And Suicide Intervention Skill.  Dr. Raper has also co-authored a book chapter entitled: Suicide assessment and intervention, crisis and disaster response, managing stress and avoiding burnout. In addition, Dr. Raper holds a master's degree from Wake Forest University in Community Counseling, and a bachelor's in Religion from Colgate University. He serves as an Affiliate Faculty in the Wake Forest University Department of Counseling, and has previously held a variety of faculty roles at graduate schools at both Syracuse University and Wake Forest teaching courses on basic and advanced clinical skills, risk assessment and crisis management, and special topics in clinical settings. Dr. Raper is regularly invited to share his expertise in a variety of national and international settings, on topics including suicide assessment and intervention, clinical supervision, behavioral intervention, and the integration health and wellbeing efforts in higher education.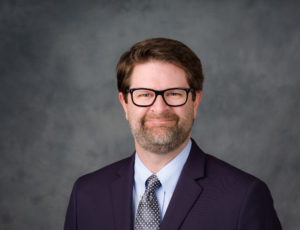 Dr. James Raper
Assistant Vice President
Health & Wellbeing
raperjd@nullwfu.edu
336.758.4674