Main Content
Welcome to the Forest. The first few weeks of college are a busy time – and every emotion from excitement to anxiety could make an appearance as you begin to sort out your new surroundings. We'd like to help.
Wake the Forest is a series of events designed specifically to help you feel at home. From the arts to athletics to music to recreation, Wake The Forest provides opportunities to meet students, faculty and staff while getting a little more familiar with the campus and the many resources available to you.
Coming soon: Information for #WFU24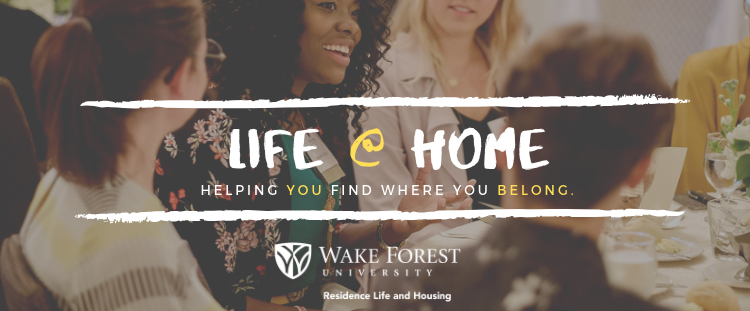 Learn more about events and programming during the first weeks of college being held in first-year residence halls from the
Office of Residence Life and Housing.
On August 2010, President Hatch stated, "The vibrancy of our campus community is among the many reasons students, faculty, staff and alumni cherish this place." The First Six Weeks initative is designed to provide you (our newest community members) the opportunity to connect in social and intellectual ways.  While the focus will center on the first six weeks of your arrival to campus, we challenge you to use the various resources provided to you to begin crafting your own unique student experience and bring a new energy to help us Wake The Forest.