Support for students at Wake Forest University doesn't stop at 5 p.m. Whether you are feeling sick, concerned for your safety, or in need of urgent mental health support – there is always someone to help. Visit go.wfu.edu/callforcare for more information.Below is a list of campus support networks and how to contact them when you are in need.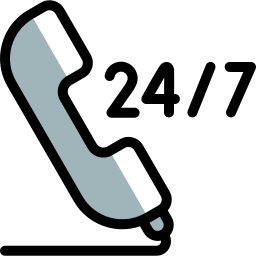 Emergency Response
Always call 911 during an emergency.
Both campus and city/county first responder resources can be dispatched.
Medical Support
(Confidential)

---
For life-threatening emergencies, always call 911. 
For medical concerns, call Student Health Service at 336.758.5218. If outside of clinic hours, follow the prompts to be connected to a nurse who can assist you 24/7. Please note after-hours nurses will be unable to assist with any administrative concerns (scheduling, billing, isolation/quarantine protocols, etc.)
Mental Health Support
(Confidential)

---
For life-threatening emergencies, always call 911.
For urgent mental health needs, confidential crisis assistance is available anytime from the University Counseling Center, at 336.758.5273.
During normal business hours calling this number will allow you to reach an administrative assistant who can help to assess your needs, as well as help you schedule/reschedule appointments.
Interpersonal Violence Survivor Support
(Confidential)

---
The Safe Office provides confidential crisis response and ongoing support services to students for concerns related to sexual misconduct, relationship violence, and stalking. The helpline is available 24/7 at 336.758.5285.
University Police

---
The Wake Forest University Police Department is available and operational 24/7. If you need assistance call 336.758.5911.
LiveSafe is a free personal mobile application for Wake Forest University students, staff, and faculty to engage with Wake Forest University police. Using the app, you can use your cell phone as a personal security device that allows direct access to police, 911 emergency services, emergency location sharing, information sharing with quick tips, and a peer-to-peer Safe Walk tool. Learn more and download here.

A Comprehensive Support System
Wake Forest support for students' spiritual, mental, and physical wellbeing is woven into our campus structure. Know that by reaching out (in any of the ways mentioned above) you'll be connected to an individual in the appropriate team.