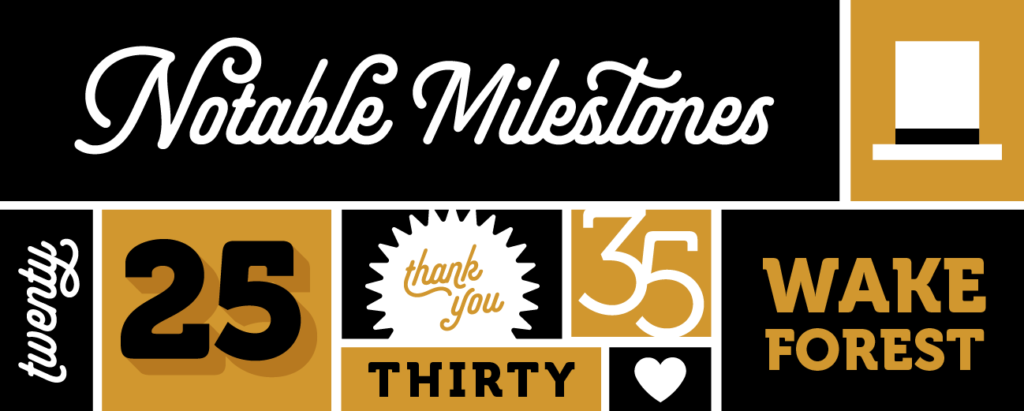 Guy Palmes
Celebrating 25 years | Student Health Service
Dr. Palmes graduated from Eastern Virginia Medical School in 1990. Following medical school, he went on to complete a residency in Psychiatry, followed by a fellowship in Child and Adolescent Psychiatry at Tripler Army Medical Center in Hawaii. He served as the head of Child and Adolescent Psychiatry at General Leonard Wood Army Community Hospital before joining the faculty at Wake Forest School of Medicine in 1998.
Dr. Palmes began working as a contract psychiatrist at the Student Health Service in 2009 and became a full-time employee of Wake Forest University Reynolda Campus in 2016. Additionally, Dr. Palmes is a Distinguished Fellow in the American Academy of Child and Adolescent Psychiatry. He also holds a Master of Public Health from UNC Greensboro.
In his spare time, Dr. Palmes enjoys hiking, biking and kayaking. He attends many Wake Forest athletic events and likes to listen to Celtic and folk music as well as 60s and 70s rock. Dr. Palmes is a married father of three and grandfather.
---
Robert Fischer
Celebrating 35 years | University Police
Robert Fisher started with UP in 1988 after completing Basic Law Enforcement Training with Forsyth County Sheriff's Department, where he continued to work as a Reserve Deputy.
Before that, he served our country in the US Army. Corporal Fisher has been a critical part of the tremendous growth and expansion of Wake Forest University and University Police. One of his many points of pride is his daughter Jessica who graduated from Wake Forest and obtained her law degree. We greatly appreciate his dedication, commitment, and service to our students and campus community. We all benefit from his institutional knowledge, constant smile and endless positivity!
---
Pattie McGill
Celebrating 35 years | Office of the Chaplain
Campus Life and the Office of the Chaplain celebrate 35 years of service from Pattie McGill in the role of Administrative Assistant for Campus Ministry. Pattie has faithfully and adeptly coordinated the work of many Christian Campus Ministries during her time at Wake Forest.
Not only has Pattie been the first face of warm welcome at the door of the Christian Campus Ministry Suite and a fierce advocate for the important work of chaplaincy and campus ministry, but she is a devoted friend, wife, mother, and grandmother, showing up for her people through thick and thin. Her compassionate nature, generous spirit, and sassy sense of humor are a gift not only to the ministries she supports but also to the Office of the Chaplain and the wider Wake Forest community. Congratulations, Pattie!