Health & Wellbeing at Wake Forest
Recognized as a national leader in the field of health and wellbeing, Wake Forest University strategically-aligned specific departments of Campus Life to engage our community in comprehensive and inclusive health and wellbeing practices and community care.
In August of 2022, Dr. Warrenetta Mann was named assistant vice president for health and wellbeing. Read more here.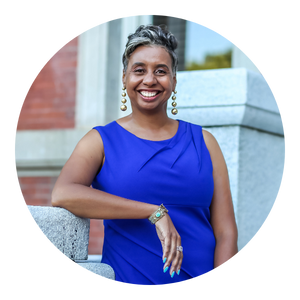 Dr. Warrenetta Mann Psy.D.
Assistant Vice President for Health & Wellbeing
Health & Wellbeing Departments
The University Counseling Center provides a range of essential mental health services to address a broad range of personal and interpersonal issues. The Counseling Center offers outreach programs and consultation to students, faculty and staff as well as referrals for off-campus mental health providers.
For mental health emergencies outside business hours, the counselor on call can be reached 24/7/365 by calling the University Counseling Center at 336.758.5273.
The Safe Office provides confidential crisis response, ongoing support and prevention services to Reynolda Campus students for concerns related to interpersonal violence, including sexual misconduct, relationship violence and stalking.
For urgent matters, the Help Line can be reached 24/7 during the academic year at 336.758.5285. For non-urgent appointments, call 336.758.5285 or email safe@wfu.edu.
336.758.2134
24/7 Help: 336.758.5285
Student Health Service is the on-campus medical facility at Wake Forest University. SHS helps students stay healthy by providing an array of services such as standard doctor's visits, flu shots, HIV and STI testing, X-Rays, and much more. In addition to the Well Clinic and Respiratory Clinic, SHS also provides a pharmacy and laboratory.
336.758.5218
George C. Mackie Health Center, Wake Forest Wellbeing Center
Wellbeing is about much more than physical health – it is an eight-dimensional balancing act that leaves us best able to cope with adversity through resilience, build rewarding relationships and live with a sense of purpose.
The Office of Wellbeing leads the campus in making wellbeing a part of every experience in the lives of our students, faculty and staff.