Latinx Heritage Month events, activities begin Sept. 15
Main Content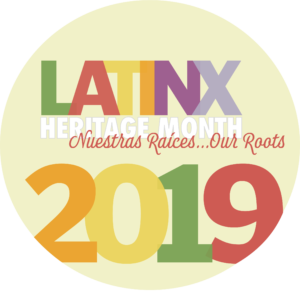 From the Intercultural Center:
A month of Latinx Heritage Month events and activities will begin Sept. 15 and continue until Oct. 15 at Wake Forest.
Wake Forest's Intercultural Center, Organization of Latin American Students and the Latinx Heritage Month Committee have announced the extensive schedule on the center's website. Kicking off the month will be a several Homecoming activities sponsored by the Hispanic/Latino Alumni Association and the Intercultural Center.
The year's keynote event will feature Julissa Calderon, an Afro-Latinx actress, writer, and comedy producer/director from Miami. The event will take place at 6 p.m. Oct. 3 in Farrell Hall (Broyhill Auditorium). She recently completed a two-year talent residency at Buzzfeed's Pero Like channel where her videos have garnered (conservatively) roughly 100 million views across digital platforms.
Other events and activities planned for the month include the Just One Word Dinner with Diversity Education; Pop Up Stations in the Pit sponsored by the Harvest Culinary Group; Soul Food Fiesta with Organization of Latin American Students & Black Student Alliance; Cine Mexico Now which is a series of award-winning Spanish-language cinema and box office hits from across Mexico sponsored by a/perture; and much more.
For details, visit the Intercultural Center website.