The deadline for a summer application for Student Activity Fee (SAF) funding for events prior to Friday, October 11, 2019 is Monday, August 12.
This deadline allows groups with events or ...
James D. Raper has been appointed Assistant Vice President, Health & Wellbeing for the Division of Campus Life effective July 1. In this new role, he will oversee departments ...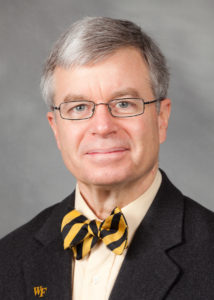 Dr. Cecil Price, director at Student Health Service, was recently named Fellow of the American College Health Association. The Fellow designation is awarded annually to a select few professionals ...