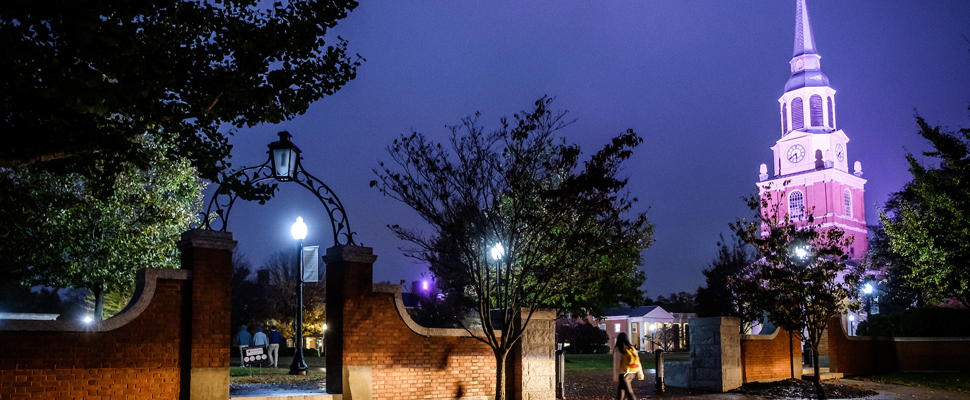 Police Advisory Board
Serving the WFU community, the Police Advisory Board's main goal is to serve as a connection between the WFU campus community and the WFU Police. The board is comprised of students, faculty and staff, representing a cross-section of our campus community. We seek to share the WFU's community input on matters pertaining to police service and campus safety issues. The board also functions as a sounding board for the Chief of Police on various issues or concerns involving the department and the WFU community addressing specific incidents and on broader matters of policy and procedure. We also make recommendations to the WFU Police on the promotion of public awareness.
Police Advisory Board Information
Mission Statement
To achieve a greater understanding of the duties and role of the WFU Police Department in the WFU community in order to serve as a bridge of understanding between the WFU Police department and the WFU community.
To increase the community awareness of board members among their colleagues in order to effectively represent the needs of those individuals to the WFU Police Department.
To serve as a community force to enhance public safety.
In an effort to expand community alliances, the board could meet with the other constituencies to discuss overlapping concerns and to contribute any information regarding the WFU campus community.
The WFU Police Advisory Board meets monthly during the academic year and other times as needed.
If you would like to submit a public safety issue or concern to the board please contact the University Police department at police@nullwfu.edu.